If you are looking for a joint container, you must first know its importance. There are many varieties of these containers available in the market. Some are made from quality materials, while others may be made from subpar materials. If you choose a below-par material, your smoking experience will not be as good.  Choose a durable container made from sturdy materials so it can last you longer. Also, your preferred choice of the blunt container should be an environmentally friendly one. Therefore, using plastic should be out of the question.
Although there are several kinds of joint containers present these days, not all of them possess the same qualities. This is particularly true for plastic containers. When you use these containers for a long time, they can accumulate an unpleasant smell. In addition, plastic isn't a durable material. It gets damaged and is not recyclable either. Therefore, it would be advisable to stay away from plastic containers.
If you happen to be looking for a blunt container for yourself, do not worry because JCASE joint containers are there as the perfect solution. Several things make JCASE stand out from the average blunt container. Let us discuss them below.
Qualities of JCASE Joint Container
JCASE Container Qualities
Firstly, JCASE containers are waterproof. You do not have to worry about your joint or preroll going bad with a few drops of water. You can even spill a whole bottle of water over the container without doing any damage to the joint inside.
The JCASE containers are also smell-proof. One of the biggest problems most people have against plastic containers is that they tend to accumulate smell over time, which can be highly unpleasant. The smell doesn't go away even when you try to wash the container. Our joint container does not have any such issues. You can carry it around wherever you like without worrying about the container becoming smelly.
Our containers have extremely tough build. Unlike other containers or doobie tubes that break or get cracked after small periods, ours are as durable because of the use of the highest quality of CNC aluminum. So, no need to worry about dropping your joint container from different heights and damaging them.
Environmentally Friendly
At JCASE, everyone is a big proponent of a healthy environment. We do everything that we can to make sure that our products do not harm the environment. This is why we refrain from using inferior material in our joint containers. As mentioned earlier, we use only the highest quality of CNC aluminum. You can use it as many times as you want. Because of the reusability factor, you do not need to throw your blunt container away. It is a significantly better alternative to plastic containers, which do not last that long. In addition to having limited usability, plastic also has various chemicals that will not only damage your health but impact the environment as well.
Excellent Look
You will come across several containers on the market. Some may be good, while others, not so much. Keeping their qualities aside, their looks matter as well. You want to avoid the ones that look cheap and flimsy. No one wants to go out with containers that look terrible. With JCASE, not only will you have a durable metal container that you can use for a long period, but you will also have a pocket-friendly fashion accessory.
Take our joint container as an example – It is simple, sophisticated, and classy. The dimensions are perfect, and with different colors available at your disposal, you simply could not go wrong.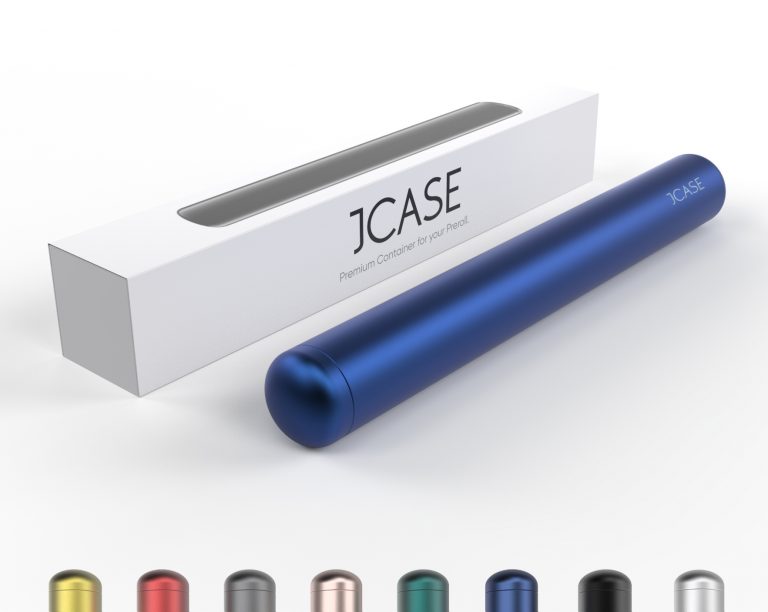 This is an example of a plastic container. Could there be any joint container that looks as bland as this one? You can see that it has quite a cheap and bland appearance. If you have used a plastic container before, you know they get worse with time. We prioritize the appearance of our containers a lot, and it becomes evident when you get hold of them.
If you compare any brand to the joint containers that JCASE provides, you will see why it is miles ahead of others in terms of look, durability, quality, and price. You will rarely find a product as good as this on the market.
Why a Plastic Container Is Bad For the Environment
Keeping plastic containers aside, plastic as a whole is highly dangerous for the environment. Several studies have proven the bad effects of plastic on the environment and our health. Plastic is currently produced in quantities of more than 300 million tons every year. A huge part of this quantity ends up in oceans.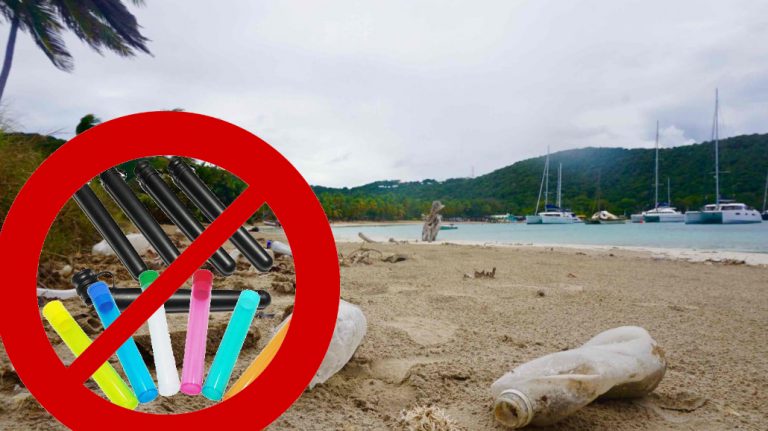 There is no denying how handy plastic comes in various cases. However, it is an easily disposable material and but not easily recyclable. So in the grand scheme of things, is it even worth the risk of using it when you know how harmful it is? It damages sea life and creates toxic fumes after melting, which causes various diseases.
According to recent studies, close to 700 species are harmed because of plastic every year. It includes human beings, ocean species, as well as wildlife. Moreover, it also impacts the oxygen that we inhale.
Here are a couple of joint containers that you wouldn't want to be caught with.
Why Choose the JCASE Joint Container
The following are some key advantages that our JCASE containers have over other types of containers
Guaranteed Performance
Any smoker who values their smoking experience will realize how efficient a JCASE container is. It is a must-have for them. Moreover, we provide consumers with a warranty of one year on every purchase.
Easy to Carry
The JCASE aluminum container is extremely light. You can carry it around with ease, as it will easily fit inside your pocket no matter how small it is. The slim design is unlike any container you will come across. You will especially appreciate the finer details of JCASE if you are a smoker who happens to travel a lot.
Excellent Pre Roll Protection
Besides being easy to carry, the joint container offers first-rate protection to your joints or prerolls. You can even stop smoking halfway if you want and store the rest of it in your JCASE container for using it later on without worrying about burning the material of your container.
A Container for All Seasons
It does not matter what the weather is; you can use your JCASE container without any worries. Because of the carefully crafted waterproof design, you can even smoke during the rain or snow.
Privacy
A lot of smokers love their discretion and privacy. To them, smoking is a sacred thing and a way to calm their nerves. JCASE aluminum containers are perfect options for them. They are simple, sophisticated, and, most importantly, private.
Environmentally Friendly
You might not have imagined carrying around an environmentally friendly blunt container. Well, you can do that now. JCASE avoids plastic at all costs and makes its container with first-rate aluminum to ensure that it does not damage the environment and is easily recyclable.
Smell Proof
Our containers are as tidy as they get. Use them for as long as you want, and they won't accumulate the unpleasant smell that other joint containers give off after long use. The container is also easily washable, and its color or material will not deteriorate with washing, unlike plastic tubes.
Indestructible
The CNC aluminum used for making these joint containers is indestructible. Do not worry about them bending and getting crooked inside your pocket.
Sieh dir diesen Beitrag auf Instagram an
Variety
We have a wide variety available when it comes to the colors of our joint containers. You have the freedom to choose a container that matches your style and looks good in your hands.
Well, if it is not abundantly clear by now, JCASE is the only joint container brand that takes it up a notch when it comes to the quality and looks of products. With a market full of average containers these days, JCASE provides excellent value for money, making sure that you carry your container with pride, confidence, and, most importantly, without any guilt of harming the environment.
People often like to keep their containers in their pockets. Plastic containers can easily bend inside pockets. We, at JCASE, relate to these things more than you can imagine, which is why we came up with our aluminum joint container. The container's sturdy material and design ensure that you do not have to buy a new container for your joint or preroll every other week.
Client Reviews: